Peaches give us a juicy and sweet taste in addition to their high vitamin and fiber content. Looking for healthy peach recipes? Try summer fruits in these easy peach dessert recipes!
Don't delay in trying this easy peach pie. It is easy to prepare and extremely delicious!
Ingredients:
5-6 peeled peaches
1 tablespoon of starch
2 tablespoons lemon juice
50 g cane sugar
For the base:
200 g whole wheat flour
1 teaspoon of cinnamon
½ tsp nutmeg
1 teaspoon baking powder
200 ml warm milk
100 g of sugar
1 tablespoon vanilla extract
For decoration:
icing sugar (optional)
fresh basil leaves (optional)
Preparation:
Put the peeled peaches in a saucepan and cook over medium heat, stirring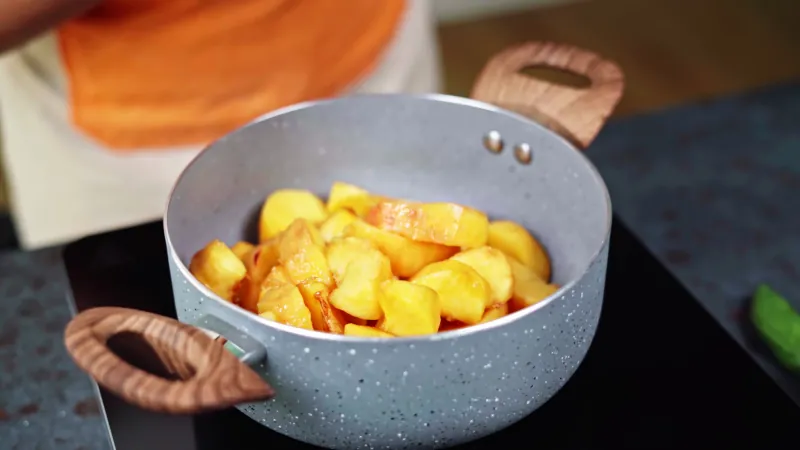 Add starch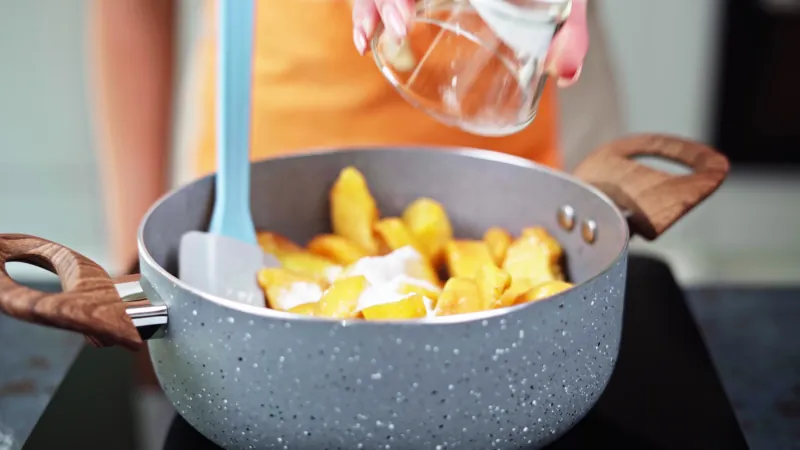 ---
---
lemon juice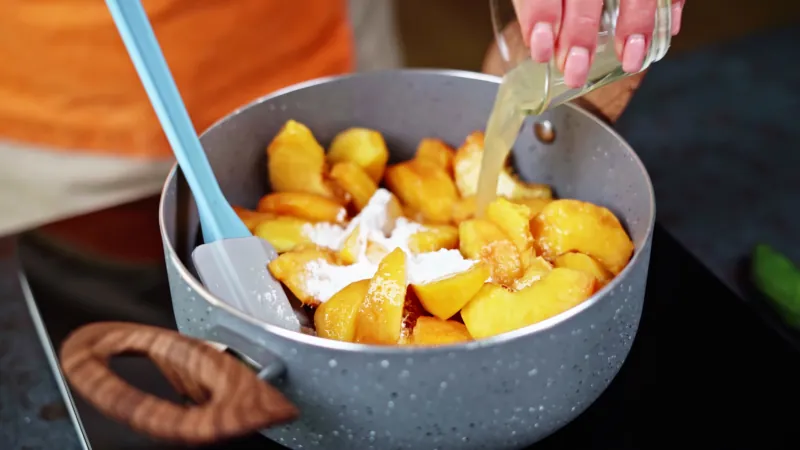 stir sugar
And mix the ingredients well.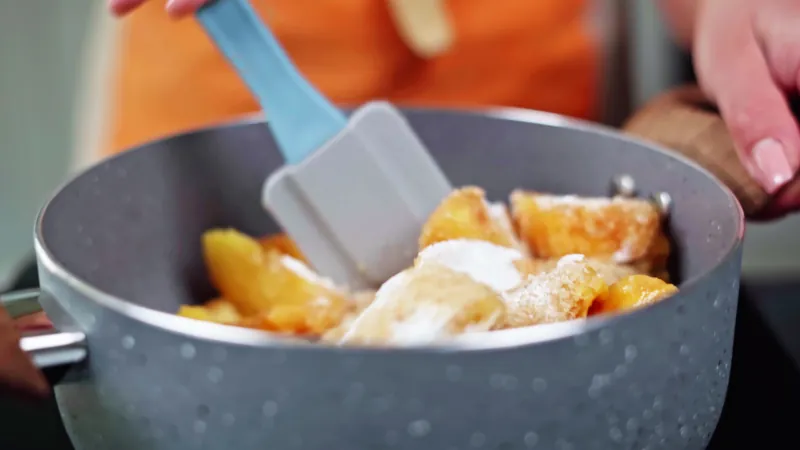 Cook until the peaches are cooked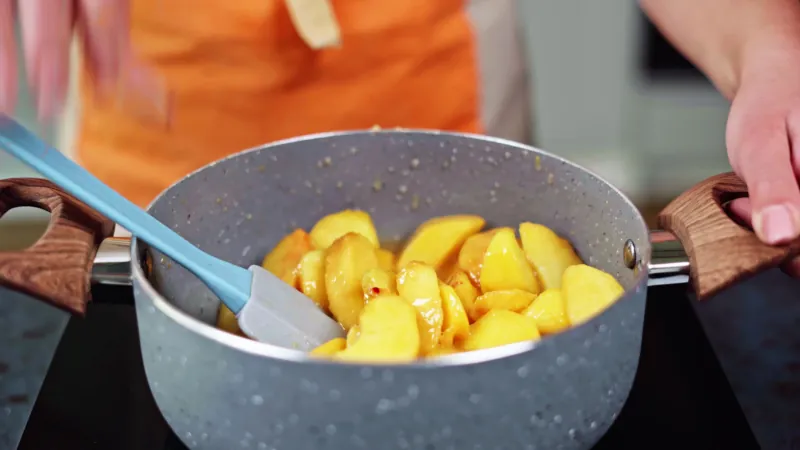 Pour 200 g of whole wheat flour into a bowl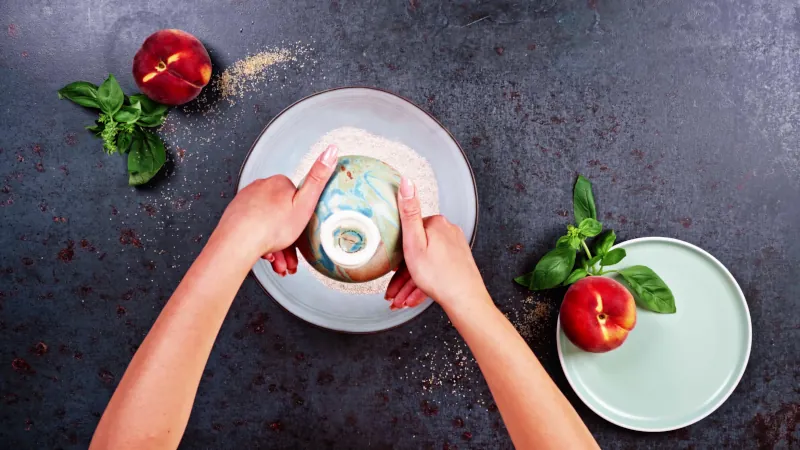 Add cinnamon, nutmeg and baking powder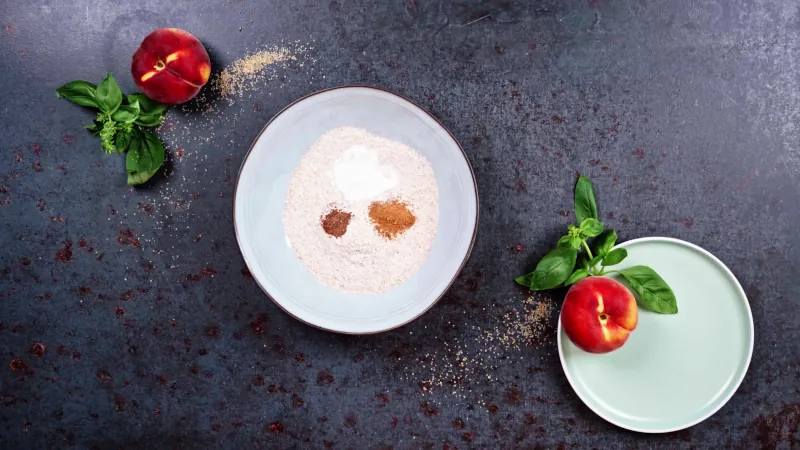 Stir in the dry ingredients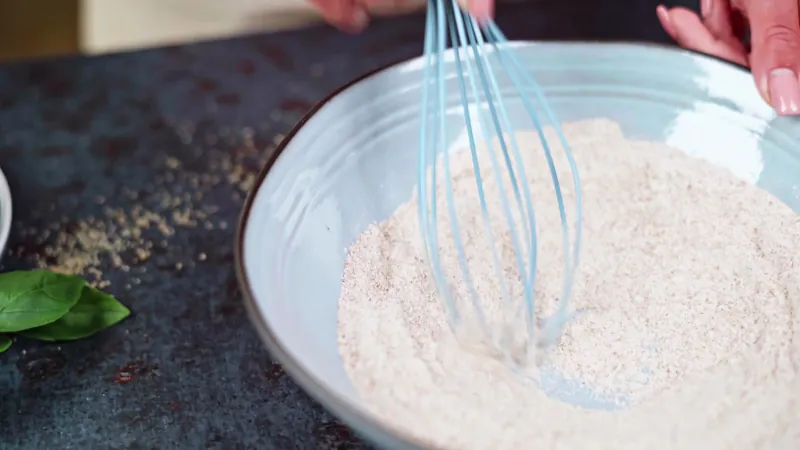 Pour 200 ml of warm milk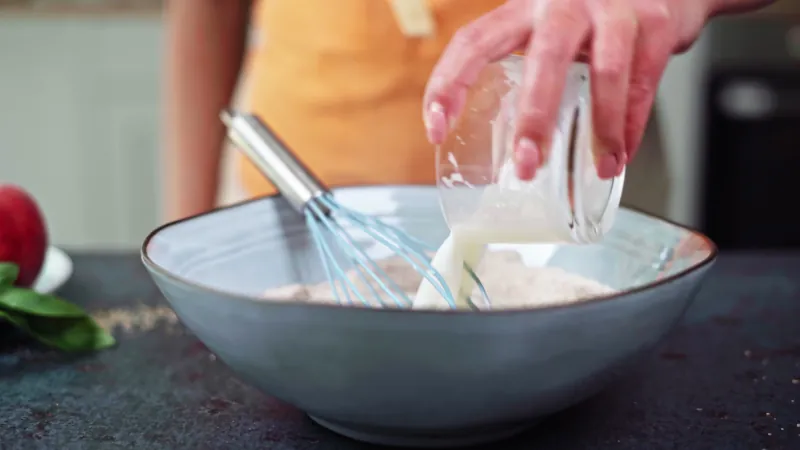 And add the sugar to the base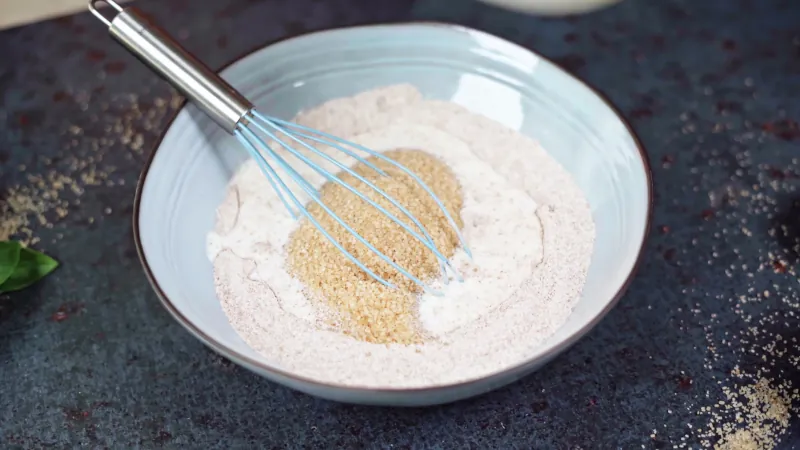 And vanilla extract
Mix until smooth and homogeneous
Transfer the already homogenized base to a rectangular pie form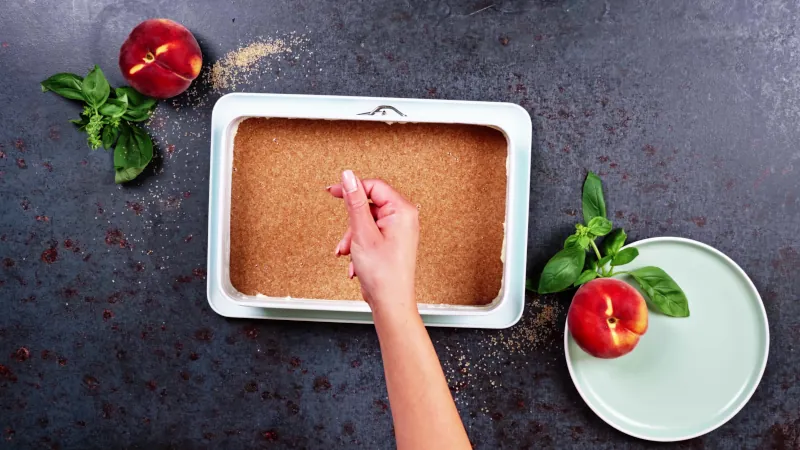 Arrange the cooked peaches neatly on top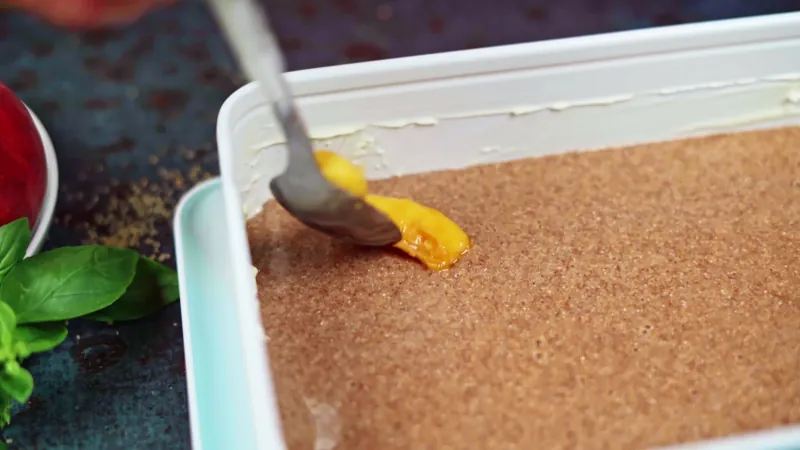 And bake at 180°C for 50 to 60 minutes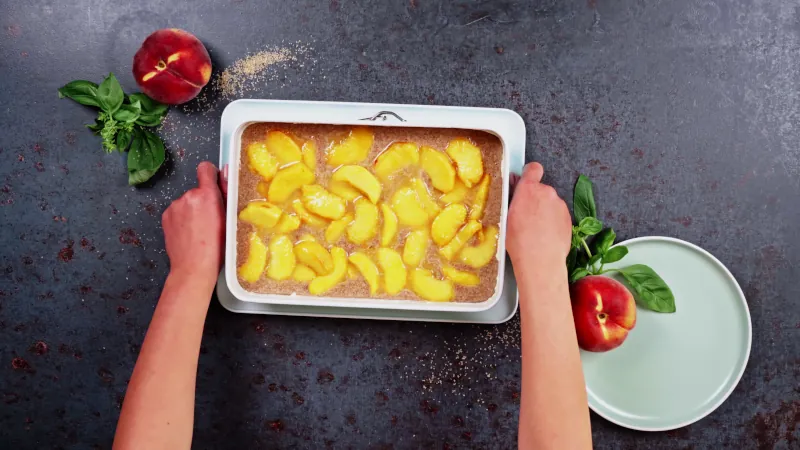 Remove from the oven and serve
Easy and quick peach dessert without baking
This no-bake dessert made with fresh peaches is quite simple but very tasty. It is ideal for a dinner or a party.
Ingredients:
¾ cup butter
¾ cup brown sugar
2 cups of oats
10 fresh peaches, sliced
1½ cups milk
1 large box of vanilla instant pudding
226 g of whipped cream
Preparation:
Melt the butter and add sugar and oats.
Mix and pour into a greased 22×33 cm mould.
Place the sliced ​​peaches on top.
In a bowl, combine milk and pudding until smooth.
Then add the whipped cream to the pudding. Mix well and then spread over the peaches.
Cool and serve.
Easy and quick peach dessert without baking
Light and healthy peach dessert
If you are a fan of clafoutis, try this recipe based on peaches and raspberries!
Ingredients:
1 teaspoon of butter
⅔ cup whipping cream
⅓ cup milk
3 eggs
⅓ cup all-purpose flour
¼ cup granulated sugar
2 tablespoons butter, melted
1 teaspoon vanilla
⅛ teaspoon of salt
2 fresh peaches, peeled, pitted and sliced, or 2 cups frozen unsweetened peach slices, thawed
1 cup fresh raspberries
powdered sugar (optional)
chopped fresh basil
Preparation:
Preheat the oven to 190°C.
Grease the bottom and sides of a pie tin and set aside.
In a medium bowl, combine the whipping cream, milk, eggs, flour, granulated sugar, melted butter, vanilla and salt.
Beat with an electric mixer on low speed until smooth.
Arrange peaches and raspberries in prepared pie dish. Pour the cream mixture over the fruit.
Bake for 50 to 55 minutes or until the cake is risen and lightly browned.
Leave to cool on a wire rack for 15 minutes.
Sprinkle lightly with icing sugar (if desired) and garnish with basil.
Serve warm.
Peach and raspberry clafoutis recipe
Why eat fresh peaches?
The summer peach is one of nature's best inventions. They are soft and sweet, smell so good, are delicious cooked or fresh and full of vitamins, minerals and antioxidants. The peach has many health benefits, including better digestion, improved cardiovascular health and allergy symptoms. Peaches are also associated with a lower risk of certain cancers and can boost immunity, protect against toxins and lower blood sugar.
In short, it is a fruit that easily fits into a variety of dishes. So it is easy to be added to your diet.
Here are the benefits of fresh peaches
Sources:
archzine.studio ©
healthline.com ©