Do you usually buy your minced meat at the store? Beware, some products sold at Aldi are being recalled across France due to the possible presence of E. coli bacteria. We tell you everything you need to know about it.
The black streak continues for the manufacturers. After yogurt, mixed salads and cheese, it is meat's turn to be the subject of a product recall. Sold in Aldi stores across France, trays of pure beef mince are suspected of being contaminated with E. Coli bacteria. People who have purchased these products are advised not to consume them. We will give you more information.
Which products are affected?
Latest news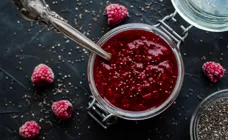 The recall concerns minced meat"20% pure Limousin breed butcher beef" sold in trays of 600 g under the brand Pays Gourmand in Aldi stores. They were marketed between 25/05/2022 and 02/06/2022 throughout France. These products have the item code (GTIN) 2006050052554 and are from batch 22130813.
The expiration date indicates 02/06/2022. The recall is therefore aimed at people who may have frozen the meat. It should therefore not be consumed.
What if you bought some?
It is recommended that do not consume this product, destroy it or return it to your point of sale Closest to issue a refund. The end date for the recall procedure is set for Wednesday 29 June 2022.
Reminder Conso points out that E. Coli bacteria can cause the following symptoms: sometimes bloody diarrhea, abdominal pain and vomiting, with or without fever. These symptoms may be followed (5 to 8% of cases) by serious renal complications, mainly in children. People who have consumed the above products and who have this type of symptoms are encouraged to consult their doctor without delay and inform him of this consumption and the place and date of purchase. If there are no symptoms within 10 days of consuming the products in question, there is no need to worry and consult a doctor. In general, the health authorities remind that raw milk and cheeses made from raw milk should not be consumed by young children, especially those under 5 years of age, as a precautionary measure; prefer cooked pressed cheeses (such as Emmental, Comté, etc.), spreadable processed cheeses and cheeses made from pasteurized milk. The same recommendation should be followed for pregnant women, immunocompromised persons and the elderly.
Also read:
Our simple and cheap ideas to pamper yourself during the month of June
How much will your food budget increase this year?
Why do my meat choices have an impact on the planet?