by Jessica Meurens
After hustling in the nursery to find all the necessary equipment, parents face another challenge: finding healthy and varied meal ideas. Don't panic, we offer you three recipes based on European charcuterie.
Keeping kids healthy while varying between meals and snacks can be a real headache. To help you diversify meals and stimulate the palate while consuming European products, choose charcuterie. The European project "Trust Your Taste" presents recipes and the benefits of Italian charcuterie.
Here are three recipes that kids (and adults) will love
Meatball with Mortadella Bologna IGP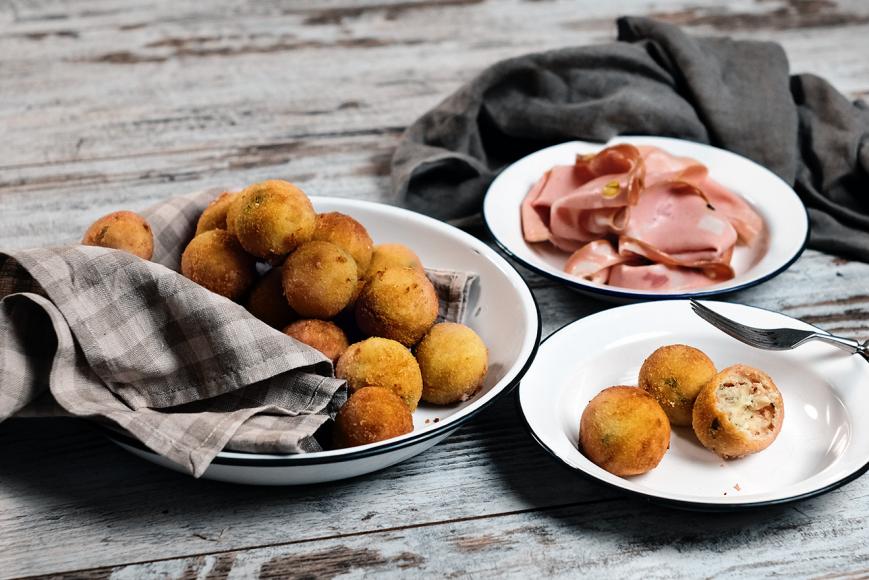 Ingredients for four people
400 g of potatoes
200g Mortadella Bologna PGI
2 eggs
50 gr Parmigiano-Reggiano
Optional: zest of half a lemon
Chopped parsley
Salt
5 tablespoons of flour
5 tablespoons of bread crumbs
Frying oil
Preparation
Wash the potatoes without peeling them, boil them in cold water with a little salt added, and when they are tender, peel them and mash them with a potato masher.
Roughly mix the Mortadella Bologna IGP and add it to the mashed potatoes, add the lightly beaten eggs, grated parmesan, parsley and grated lemon zest. Knead with your hands until you get a uniform mixture.
Form walnut-sized balls with lightly moistened hands. Dip in flour, then in beaten egg and finally in breadcrumbs.
Fry them in a large amount of hot oil and when they are golden, remove them with a slotted spoon and leave them to dry on absorbent paper so that they lose the excess oil.
Croque-monsieur with boiled ham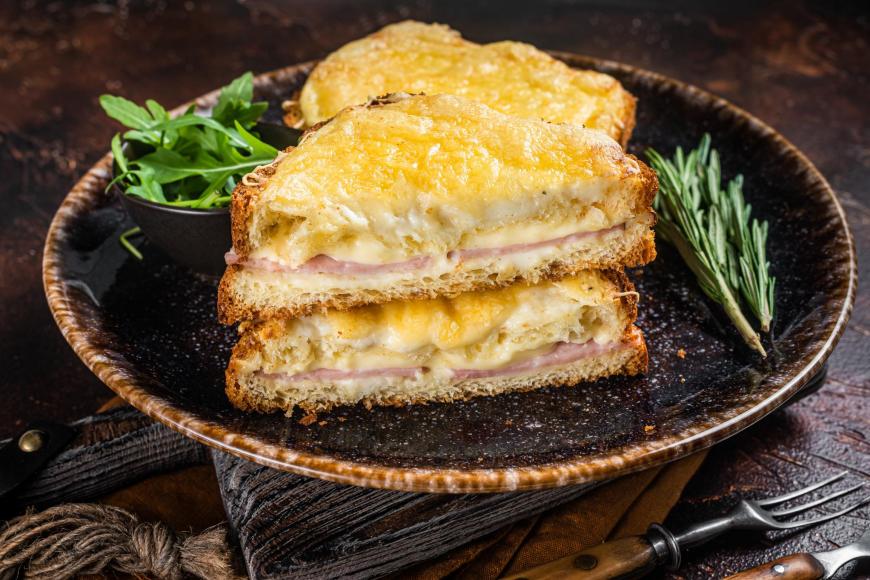 Ingredients for a croque monsieur
2 slices of toasted bread (if possible)
Cooked ham (approx. 25/30 gr) (or Speck dell'Alto Adige IGP or Bresaola della Valtellina IGP)
Approx. 25g cheese: Gruyère, Comté, Emmental, Fontina, fresh goat cheese, etc.
Ground pepper or nutmeg
2/3 spoons of béchamel.
For the bechamel sauce:
30g butter (or good quality oil)
35 g flour
300 ml fresh milk
Preparation
Prepare the bechamel sauce. Melt the butter (or heat the oil) in a deep pan, add the flour and stir with a whisk over low heat. When a homogeneous and sticky dough has formed, which tends to loosen from the base, dilute with a little warm milk.
When the mixture is homogeneous, add the rest of the milk drop by drop while stirring constantly with a whisk to avoid lumps.
Place the bread slices on a sheet of baking paper. Place a tablespoon of béchamel on each slice, then some grated cheese, add the cooked ham and close the slices two by two, nestling them together.
Place a little more bechamel sauce and a little cheese on each croque-monsieur, finish with freshly ground black pepper or grated nutmeg.
Bake in a preheated oven at 200°C with the grill function until a golden crust forms. It should be served very hot, but you can let it cool for a few minutes if you wish.
Popcorn with raw ham powder
ingredients
200g corn for popcorn
5 tbsp peanut oil or extra virgin olive oil
2 sprigs rosemary
150 g raw ham (Prosciutto di Parma PDO or Prosciutto di San Daniele PDO) thinly sliced
Preparation
Place the raw ham on a baking sheet covered with baking paper and bake it in a preheated oven at 180°C for approximately 10 minutes. Then turn the slices over and lower the heat to 80/90°C for approx. 10-15 minutes, keep an eye on the cooking time (the time will depend on the thickness of the slices and the characteristics of the ham, it must not darken).
Take the ham out of the oven, pat it dry on kitchen paper and put it in a very dry place (or even inside the oven that is turned off) for at least two hours, but preferably overnight. It must be completely dry and not shiny.
Blend the cured ham with a grain or coffee blender to obtain a powder. Keep aside.
In a large frying pan, heat the oil with the rosemary sprigs over low heat, as soon as it starts to sizzle, remove the rosemary and add the corn.
Cover with a lid and increase the heat to pop the popcorn, moving the pan frequently to prevent the bottom from burning.
Turn off, turn popcorn onto paper towels, then transfer to a large bowl. Season with the ham powder and possibly with a little chopped rosemary. Serve immediately.