The apricots are still there for a few weeks. We take this opportunity to make a delicious grandma-style clafoutis! That means old fashioned and super creamy! To be enjoyed both at the end of a meal and as a snack.
Clafoutis is the vintage dessert par excellence! This preparation, which dates back to the 19th century and uses the same ingredients as pancake batter, is a delight for all fruit lovers. If it is often the cherries that are dipped in a mixture of eggs, sugar and flour, you can also use apricots, mirabelle plums and even bananas!
The recipe for grandma's clafoutis is the one we prefer and it is the most traditional, the one passed down in families, generation after generation, especially in Limousin, the country of origin of clafoutis. But there are also other variants such as Philippe Etchebest or the one with almond powder, called "almond-style clafoutis", where a good part of the flour is replaced by this powder. It's up to you to choose your favorite!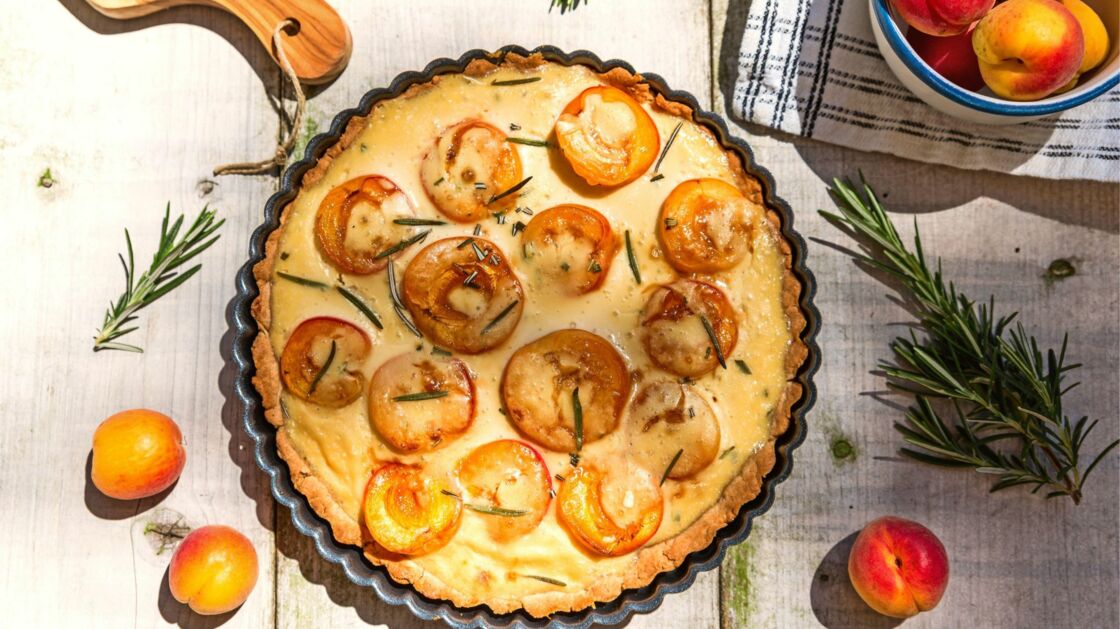 Grandma-style apricot clafoutis recipe
Ingredients:
750 g apricots
2 eggs
150 g of sugar
100 g flour (or 50 g flour and 50 g ground almonds)
50 g of butter
20 cl of milk
vanilla sugar
salt
Preparation:
Prepare your apricots by pitting them and cut them in 2.
In a salad bowl, crack your eggs, add a pinch of salt and icing sugar. Mix with a whisk. In another bowl, mix the flour (or your flour and almond mixture) and 2 bags of vanilla sugar. Add to your previous mix. Add your milk whip to obtain a homogeneous consistency.
Add your apricots to your mixture.
Grease a gratin dish. Carefully pour in your preparation and its apricots.
Bake for approximately 45 minutes at 180°Cfirst by placing your rack in the bottom of your oven and then, after half an hour, by raising it in the middle of the oven.
Sprinkle with powdered sugar or garnish with a few sprigs of thyme before serving serve warm or at room temperature.
And one last tip to make a grandma-style clafoutis: add fresh cream with your milk according to the following proportions: 10 cl milk and 25 cl fresh cream. It only gets smoother!